Contemplative Community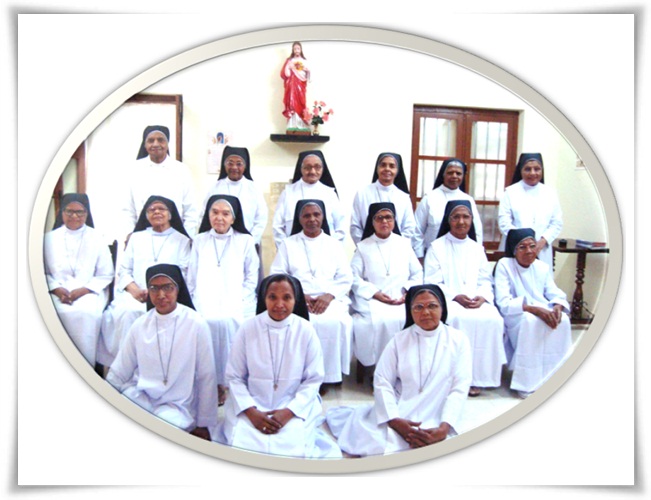 Introduction
We Sisters of the Good Shepherd express our charism of Mercy and Compassion through two distinct lifestyles of Apostolic and Contemplative. When St. Mary Euphrasia Pelletier founded the Contemplative lifestyle, she meant it to be the Praying Heart of her Congregation. St. Mary Euphrasia Pelletier had great devotion to St. Teresa of Avila. Thus, she gave the Contemplative sisters a way of life inspired by Carmel rule -but strongly combined with the Eudist insight of Mercy and Compassion. In 1825, November 11th St. Mary Euphrasia founded the Contemplative community in Tours in France. We were, then known as Sisters of St. Magdalene.

Our foundation in Bangalore began on 12th April 1878. In 1964 our name was changed into Sisters of the Cross. The new rite of perpetual Profession required the sisters to sign their vows on at alter, so in 1970 the grill in the chapel removed. All most a century our superiors were Apostolic Sisters. Self-government began in 1978. Sr. Pius Vellaringatt was the First Superior. From 1985, we were known as Contemplative Sisters of The Good Shepherd. Now we are Good Shepherd Contemplatives. In 2002, we started whole day Adoration before the Blessed Sacrament exposed.

Our vocation, as contemplative sisters, is a vocation founded on Love, nourished by Love and ever tending towards the beloved, who is God – enclosed life in God. Our Constitutions Article No. 6 States: -- For Contemplative Sisters "we witness to the absolute primacy of God and seek to be a means of reconciliation by our prayer, gospel asceticism, solitude and silence. We pray for the church and for the entire world. With Jesus we give ourselves up to ardent intercession that the beauty of God's image be revealed in each person. In a particular way, we support the endeavors of our sisters who are engaged in the active ministry of reconciliation."

Our life is focused on joyfully living our Essential Elements
Primacy of God; Vows; Liturgical Life; Silence & Solitude; Lectio Divina; Gospel Ascetism; Formation, Prayer / Contemplation; Enclosure of the Heart. Mercy of the Good Shepherd; Apostolic Incarnational Prayer; Reconciliation; Community Life; Complementarily & Justice.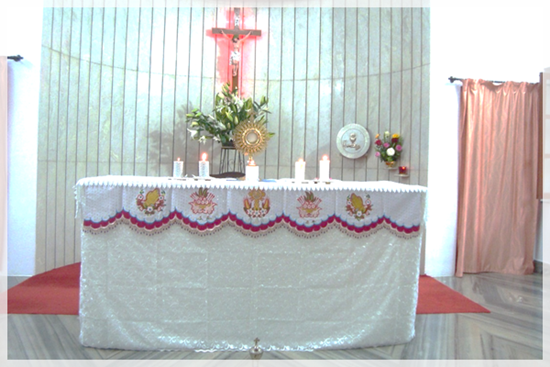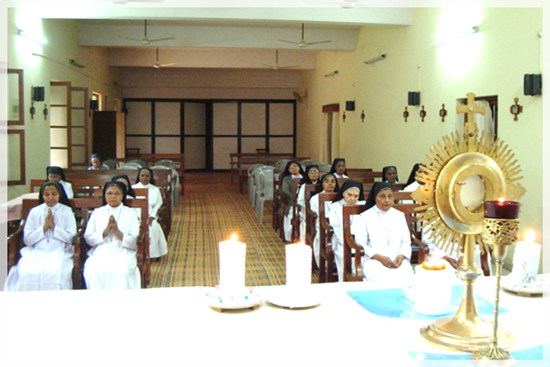 COMMUNITY MEMBERS :
1. Sr.Bridget Kanjirakatte - Local Leader
2. Sr.Agnes Rayappa
3. Sr.Anita Mammootil
4. Sr.Antoinette D'Vaz
5. Sr.Asha Dungdung
6. Sr.Euphrasia Chempukettical
7. Sr.Irene Plavinthotathil
8. Sr.Jacqueline Maria.A
9. Sr.Jacqueline Woodward


10. Sr.Joseph Aind
11. Sr.Michelle Toppo
12. Sr.Pauline Manna
13. Sr.Peter Arikaden
14. Sr. Pius Vellaringatt
15. Sr.Stella Sebastine
16. Sr.Tarcilla Bara
17. Sr.Tresina Padingarekkara
LOCAL LEADERSHIP
Sr. Bridget Kanjirakatte, Local Leader
Contemplative-community
Good Shepherd Convent,
25, Museum Road, Bangalore 560025,
Karnataka
Ph. No: 080 22241639
E-mail: indiacgs@gmail.com