Social Action Ministry (SAM)
Our mission is to empower lives and restore rights. We have initiated the integrated development of the poor and the marginalized by zealously addressing the social evils existing in our society, through the Social Action Ministry (SAM).

✧ Skill training
⟐ Self Help groups for women
✧ Income generation programs
⟐ Tribal welfare programs
✧ Scholarship programs for children-CHALICE

Vision:
A Community with viable potentials to find for itself and be self Reliant, where Faith and Human Values are fostered, growth is promoted and Human Rights are respected and upheld, irrespective of Caste and Religion.

Mission:
✧ To be a reconciling Presence of Jesus the Good Shepherd, by empowering lives, restoring rights, upholding dignity and self
worth as individuals, families and communities of scheduled caste and tribes that are marginalized, exploited and oppressed.
✧ Being in solidarity to Christ present in people marginalized by poverty and injustice.
✧ Confronting oppressive and unjust structures and systems.
✧ Creating life-giving communities of welcome and inclusion.


Activities (Skill training)
• Right based awareness program (rights of domestic workers, Migrant workers, sex workers, victims of domestic violence, child laborers, street children, Children at high risk, etc.)
• Empowerment of Vulnerable Women through Human Rights Education & Economic Development
• Ensuring Rights and Addressing Unsafe Migration of Marginalized Women, children & youth.
• Abolition of the Devadasi system in Raichur District

⟐ Combat Human Trafficking & related issues through networking –
From many parts of our country and outside India girls and children are trafficked for sex industry. For the past 40 years, beginning with the abolition of Devadasi / system we are responding to prevent sex trafficking by educating and empowering the girls and their parents and networking with AMRAT (Asian Movement of Religious Against Trafficking).

• Rescue operation, rehabilitation & repatriation
• We have networking at Local, State, National & Internal Level (representation at the UNO).
• Advocacy & lobbying with the government to pass a National Legislation bill for the domestic workers
• Registration of Trade Union for the domestic workers.
• Networking with Government
• NCN (Neighborhood Community Network) - is another strategy which strengthens the village people to address their own issues,
without the help of Government officials.
• Networking with People's Movement – Martalli
• Integrated approach towards sustainable development

⟐ Vocational and Skill training cum production centers –
In order to prevent young girls from migration and to empower the rural poor, integrated community development and various skill training programmes are being conducted, which could fetch them some income. They are taken for exposure to various places like Salem, Erode & Bangalore and are helped in job placements. In Sandanpalya – Men and Women are trained in weaving carpets, cotton Bed sheets kora materials & Door mats. Thus the families are provided with job opportunities. These women and girls stitch uniforms for all our schools, School and Handbags, purses, pouches.The girls are encouraged to peruse their studies as they continue to work. Thus some of them have completed Bachelors degree in Arts, Commerce etc,.

Self Help groups for women –
• To strengthen their solidarity and economic benefits. Addressing atrocities and justice & right based strategies.
• Income generation and Bank Linkage programs
• Tribal welfare and development programs
• Awareness & training Programs to women on the following topics
Evils of Child Marriage,
Human Trafficking,
domestic violence,
Various training for the domestic workers such as:
capacity building
Leadership qualities training at various level
Para legal training
Advocacy training
Organizational training
Focussed group discussion
• Communicable diseases, malnutrition, unhygienic environment, deforestation etc.
• Health Support (St. Martha's Hospital, Bengaluru)
• Environmental protection programmes
• Family and pastoral care
Regular home visits
Crisis intervention, Counselling & Rehabilitation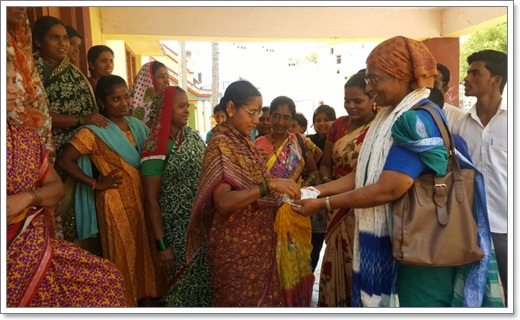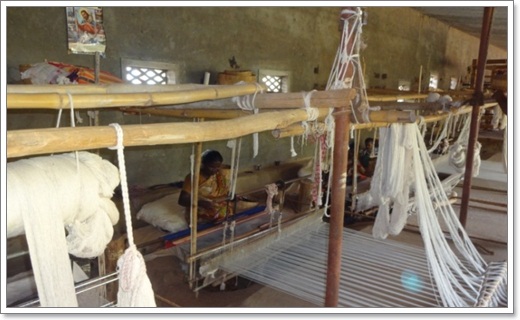 Programmes for children
• Quality Education & School Substitute
• Children's Parliaments - We believe through children, social transformation can take place faster; therefore are being introduced (CP).
• Financial assistance and Scholarship for (St. Euphraisa Bicentenary scholarship)economically poor and deserving students
• Supplementary education centers
• Programmes for devadasis children
• Summer Camp
• Personality development session

⟐ CHALICE Sponsorship programme –
• Over 1500 family and their children are supported for education, nutrition, health care
and construction of toilets, house repairs etc are being carried on.
• Career Guidance
• Skills @ Chalice
• Life Skill Education programmes